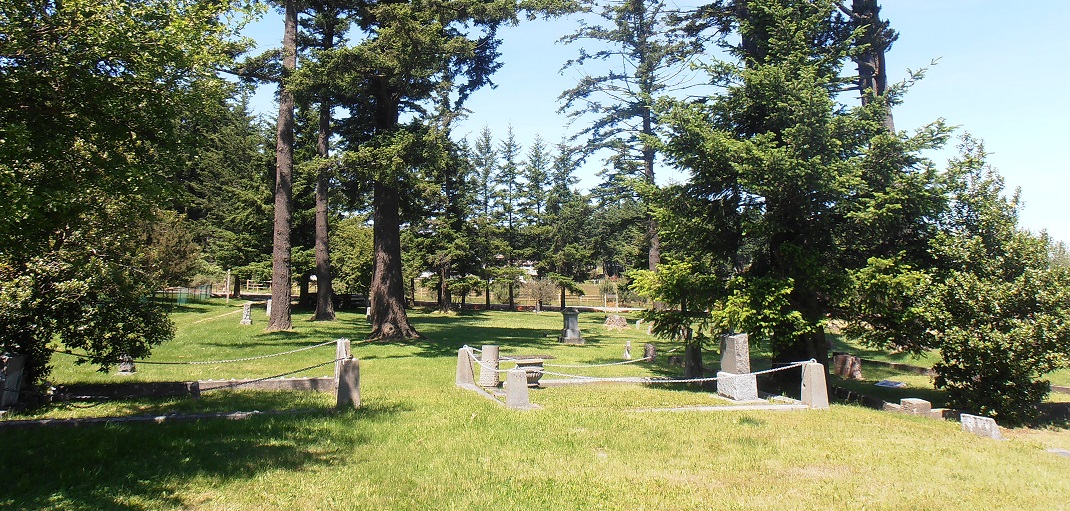 About the District
The San Juan County Cemetery District #3 is a public tax district, formed by the vote of residents and property owners of Orcas Island in 1985. The District maintains two cemeteries on Orcas Island.
Woodlawn Cemetery was established in 1890 through land purchased by the Methodist Episcopal Church. The original name was the "M.E. Cemetery, " and in 1908, the name "Woodlawn" was adopted. In 1929, the M.E. Church transferred the cemetery property to a separate board of trustees, with direction to form a Cemetery Association. The "Woodlawn Cemetery Association of Orcas Island" was formed as a non-profit corporation in 1942, and administered the cemetery until 1985, when the taxpayers of Orcas Island formed a tax district to assume stewardship.
Mt. Baker Cemetery, also established in 1890, was originally named "Orcas Island Cemetery" and was operated by the "Orcas Island Cemetery Association," a private, not-for-profit association. Mt. Baker Cemetery maintained itself as a private cemetery until 2009, at which time the Association was dissolved and the cemetery was gifted to and received into the District.
Woodlawn Cemetery offers plots for full casket and urn burials. Mt. Baker Cemetery is restricted to urn burials only.
Board meetings for the San Juan County Cemetery District #3 are the first Wednesday of every month, and are open to the public.
November 2023 General Meeting Agenda for November 1, 2023
October 2023 General Meeting Agenda for October 4, 2023
September 2023 General Meeting Agenda for September 6, 2023
August 2023 General Meeting Agenda for August 2, 2023
July 2023 General Meeting Agenda for July 12, 2023
June 2023 General Meeting Agenda for June 7, 2023
May 2023 General Meeting Agenda for May 3, 2023
April 2023 General Meeting Agenda for April 5, 2023
March 2023 General Meeting Agenda for March 1, 2023
February 2023 General Meeting Agenda for February 1, 2023
January 2023 General Meeting Agenda for January 4, 2023
December 2022 General Meeting Agenda for December 7, 2022